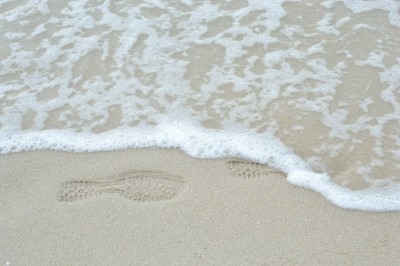 "Truth is within you; do not search for it elsewhere."  ― Osho                                                      
Happy 2014!
This is the time of year we often reflect on our life and put out our intentions for the New Year. We ask ourselves: What do I want? Sometimes it's material, sometimes physical, emotional, ethereal, and sometimes spiritual. We want to be happy. We want meaning and purpose in our life. We all have good intentions but how do we get clarity on how to link our intentions with the thoughts necessary to manifest the actions to realize our desires. 
In life we need balance. So why would it be different when it comes to the balance necessary between our internal and external space. When we live only with the direction of our external space, we may confuse our path or our desires with what is expected of us or with the path or the desires of others.
When we quiet down and go into silence, we get in touch with a deeper part of ourselves where our truth resides. This truth illuminates our path and instills peace in our heart giving us the clarity and the will to move gently forward towards "What do I want?".
When we surrender and connect to our truth regularly, we connect to our special journey in life.
Together, let's meditate and have a daily relationship with our inner self and the happiness that is present instead of living in the hamster wheel of life doing the same thing over and over and expecting different results.
The choices we make today, is our life tomorrow.
Namaste,
Dimitra
"Image courtesy of "Footprints In The Sand" by arztsamui  / FreeDigitalPhotos.net".